CONTACT WITH US
If you have any questions, suggestions or your skin needs professional advice, we are here for you! Write to us. We will try to answer as soon as possible.
Our brand of Trawiaste natural cosmetics invites stationary stores, drugstores, boutiques, SPA salons, wholesalers and networks to cooperate. We want Trawiaste to go to the best places with natural products. If you would like to ask about an offer, please contact us: trawiaste.kontakt@gmail.com
Trawiaste
PLACES WHERE YOU CAN FIND OUR PRODUCTS
Trycho- derm
Wioślarska 51
67-200 Głogów
Kamala Spa and Therapy
Robotnicza 9
58-533 Bukowiec

Tu i Teraz
ul. Wolności 102a
42-460 Mierzęcice
www.facebook.com/gabinetTuiTeraz/
Atelier Urody
ul. Kościelna 41/3,
74-100 Gryfino
http://kosmetyczkagryfino.pl/
SHOPS WHERE YOU CAN FIND OUR PRODUCTS
Wianuszek kosmetyki s.c
Mały Rynek 7 lokal 15
96-300 Żyrardów
Urban Vegan
ul. Świętego Antoniego 35
50-072 Wrocław

BeClinic
Galeria Riviera
Ul. Kazimierza Górskiego 2
81-304 Gdynia

EKO SHOP
ul. Podwale 3
10-075 Olsztyn

CZYSTO POLSKIE Sp. z o.o.

ul. Kilińskiego 18/20 lok. 15
42-200 Częstochowa

EKO ŁAŹNIA
ul. 12 marca 218
84-200 Wejherowo

Blisko Natury
Wodna 5/6,
61-781 Poznań
www.bliskonatury.pl

Bashko
ul. Kilińskiego 28/4c
63-100 Śrem
www.bashko.pl

Trzy Zorze Karolina Grochowska
os. Mozarta 23/21
31-232 Kraków
https://trzyzorze.pl/

SKIN GLOW
ul.MB Bolesnej 18A,
34-600 Limanowa
https://skinglow.pl/

Apteka Ołtaszyńska
ul. Uczniowska 37
52-222 Wrocław
www.aptekaoltaszynska.pl

Gabinet stomatologiczny AO Szram
ul.Pienista 49/1, Łódź
www.aoszram.pl
tel. 690 051 002
ekoDrogeria Kopalnia-Zdrowia.pl
ul. Wadowicka 6,
30-415 Kraków
biurowiec Buma Square
(pasaż handlowy od frontu budynku)
https://kopalnia-zdrowia.pl/
https://www.facebook.com/KopalniaZdrowia

ECOGITO - Sklep Ekologiczny
98-335 Pątnów 75
http://eco-gito.pl/

Zdrowa Skóra Naturalnie
Dembego 10/u3
02-796 Warszawa
https://naturalwellskin.com/

Patrycja Kleinschmidt Le Petit Spa
ul. Morska 151/1
81-222 Gdynia
tel. 604054402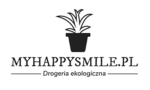 My Happy Smile
ul. Spełnionych Marzeń 19
05-126 Stanisławów Pierwszy
myhappysmile.pl
kontakt@myhappysmile.pl
tel. 503 802 842

Przefiltrowane.pl
Akacjowa 148,
26-200 Końskie